Certified OKR leadership
Become a certified OKR Leader to empower others in the OKR system
Course Description
The OKR Leadership Course starts with the first live session (1.5h each session via zoom with max. 5 participants) on Thursday at 10 am CET, 9 am GMT, & 6 pm PDT. OKRI conducts in total 9 live sessions, one session every week. The Leadership Course also includes the OKR Practitioner Course. Participants will get access to the e-learning modules and online certification exams.
OKRs do not achieve themselves. Effective Leadership and management along with teamwork excellence are required to achieve challenging OKRs.
It is very important to set effective OKRs yet they mean nothing if execution is poor or non-existent. This highly practical OKR leadership course teaches you how to lead your team toward OKR execution and realize the company's vision.
The engagement levels of team members as well as the ability to effectively communicate (communication with a return on investment) during check-ins, meetings, and coaching are critical elements of OKR success, and our practically orientated OKR leader course will support you in coaching team members toward success.
---
Learn the basics of OKRs and how you can achieve your strategies, mission, and vision with Objectives and Key Results.
Skill level
Intermediate & Advanced Level
Delivery
Videos & Exercises
Certificate
'Certified OKR leadership' upon course completion & Exam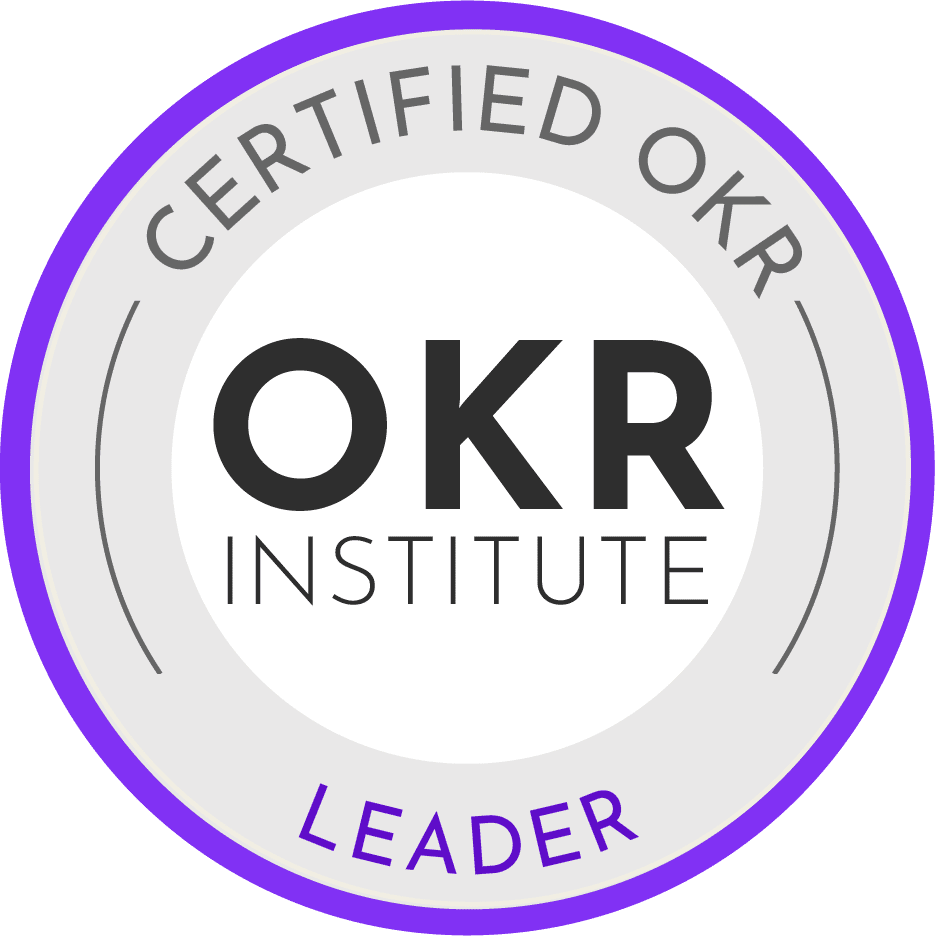 ---
Course objectives
---
Learn how to establish a growth culture
Gain practical knowledge on all the elements of the 'performance ecosystem'
Learn how to inspire team members toward optimal performance
Energize team members and create aligned commitment toward achieving goals and objectives
Be able to optimize top performances and improve poor performances
Lead towards excellence in execution
Objectives and key results execution
Become a master of communication
Coach and support team members
---
Audience profile and pre-requisites
---
Have to possess good knowledge of OKRs – Attended OKR course or have practical experience with OKRs
Desire to Learn practical Leadership and management strategies that improve team collaboration, engagement, and performance
Desire to improve coaching, team support, and collaboration
---