Unlocking the Secrets: How OKR-Driven Success and Lean Development Join Forces to Propel Your Business to New Heights.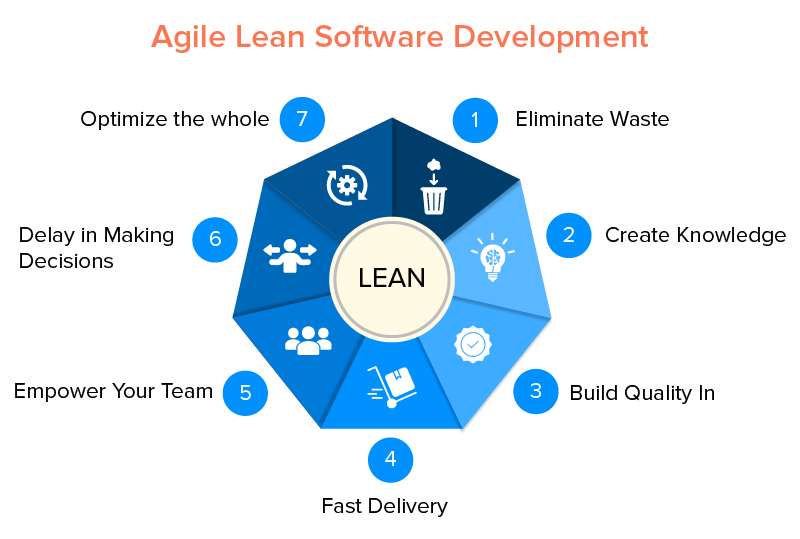 Table of Contents
Lean Development and OKRs (Objectives and Key Results) are two powerful methodologies that, when combined, can significantly enhance the success and efficiency of organizations. In this article, we will explore the impact of OKRs on Lean Development and how they work together to drive continuous improvement and achieve desired outcomes.
Understanding Lean Development
Lean Development is a methodology aimed at streamlining processes, maximizing customer value, and minimizing waste. It emphasizes the importance of continuous improvement and fosters a culture of learning and adaptability within organizations.
At its core, Lean Development focuses on delivering value to customers in the most efficient way possible. It advocates for identifying and eliminating non-value-added activities, emphasizing the importance of optimizing workflow and reducing waste. By embracing Lean Development principles, organizations can improve quality, increase productivity, and enhance overall customer satisfaction.
Introduction to OKRs
OKRs, which stands for Objectives and Key Results, is a goal-setting framework that provides organizations with a clear focus and direction. Originating from Intel, OKRs have gained popularity across various industries due to their ability to align teams and drive results.
Objectives are the high-level goals that organizations aim to achieve. They should be ambitious, inspirational, and guide the organization. Key Results, on the other hand, are quantifiable metrics that measure progress towards those objectives. Concrete and measurable key results allow organizations to track and evaluate their performance throughout the goal-setting period.
OKRs facilitate alignment and transparency across an organization. By clearly articulating objectives and measurable results, all stakeholders are on the same page about what needs to be accomplished and how success will be determined.
Linking OKRs with Lean Development
OKRs and Lean Development share common ground in their focus on continuous improvement and adaptability. Both methodologies empower organizations to identify areas for growth and drive positive change.
By incorporating OKRs into Lean Development, organizations can enhance the effectiveness of their continuous improvement efforts. OKRs provide a structured approach to goal setting and evaluation, allowing teams to identify areas of improvement and measure progress more effectively. With clearly defined objectives and key results, organizations can promptly detect inefficiencies, adjust their strategies, and continuously move towards their vision of optimal performance.
Leveraging OKRs for Lean Development success
Incorporating OKRs into Lean Development requires thoughtful planning and execution. Here are some key aspects to consider when leveraging OKRs for Lean Development success:
1. Setting effective Objectives in line with Lean Development goals
Objectives must be aligned with the overall goals of Lean Development. They should be inspiring, challenging, and relevant to the organization's vision. By establishing clear and meaningful objectives, organizations can energize their teams and drive motivation towards continuous improvement.
2. Establishing measurable Key Results for continuous improvement
Key Results play a crucial role in tracking progress and evaluating success. They should be specific, measurable, achievable, relevant, and time-bound (SMART), providing a clear roadmap for improvement. By defining measurable key results, organizations can systematically monitor their performance and identify areas for optimization.
3. Monitoring progress and adapting OKRs in Lean Development cycles
One of the inherent strengths of Lean Development is its ability to adapt and iterate. Similarly, OKRs should be regularly reviewed and adjusted as necessary. Continuous monitoring of progress allows organizations to identify potential roadblocks, realign strategies, and optimize their OKRs to maximize impact.
Real-world case studies
Many organizations have successfully implemented OKRs within their Lean Development practices. Let's explore some notable examples:
Case Study 1: Company A, a software development firm, implemented OKRs to enhance their Lean Development approach. By aligning OKRs with Lean Development principles, they saw improved collaboration, increased efficiency, and shorter development cycles. By regularly reviewing and adjusting their OKRs, they could identify bottlenecks and continually optimize their processes.
Case Study 2: Company B, a manufacturing company, integrated OKRs into their Lean Development practices to drive continuous improvement. By setting objectives related to reducing waste, improving product quality, and enhancing operational efficiency, they could increase productivity and streamline their supply chain management. They achieved significant cost savings and improved customer satisfaction by precisely monitoring key results.
Challenges and considerations when using OKRs in Lean Development
While OKRs have numerous benefits, there are also potential challenges to consider:
1. Identifying potential roadblocks and obstacles
Implementing OKRs in Lean Development may face resistance or scepticism from team members unfamiliar with the methodology. It is important to address any concerns and provide training and support to ensure a smooth transition.
2. Strategies to overcome challenges and ensure successful implementation
Organizations can overcome challenges by clearly communicating the benefits of OKRs and providing continuous support to teams. Training programs, facilitating open communication, and fostering a culture of experimentation can go a long way in ensuring the successful implementation of OKRs within Lean Development.
Recommended best practices for incorporating OKRs into Lean Development
Integrating OKRs into Lean Development requires careful planning and execution. Here are some best practices to consider: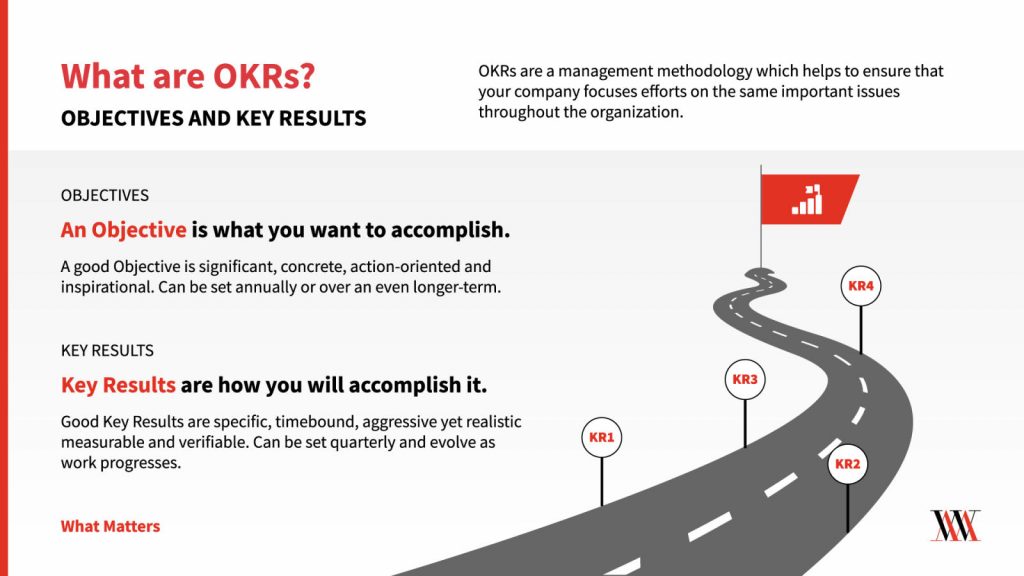 Image courtesy of via Google Images
1. Tips for defining meaningful Objectives and Key Results
Ensure objectives are aligned with overall business goals and are inspiring to the organization as a whole.
Focus on establishing key results that are specific, measurable, achievable, relevant, and time-bound (SMART).
2. Establishing a framework for tracking and assessing progress
Regularly review key results and track progress against them.
Encourage frequent communication and open discussions about OKRs during Lean Development cycles.
Conclusion
Integrating OKRs into Lean Development practices can unlock substantial benefits for organizations aiming to drive continuous improvement and achieve their desired outcomes. By aligning OKRs with Lean Development principles, organizations can foster a culture of innovation, streamline processes, and optimize performance. Through effective goal setting, measurement, and adaptation, organizations can leverage the power of OKRs to bolster their Lean Development initiatives and excel in today's rapidly changing business landscape.