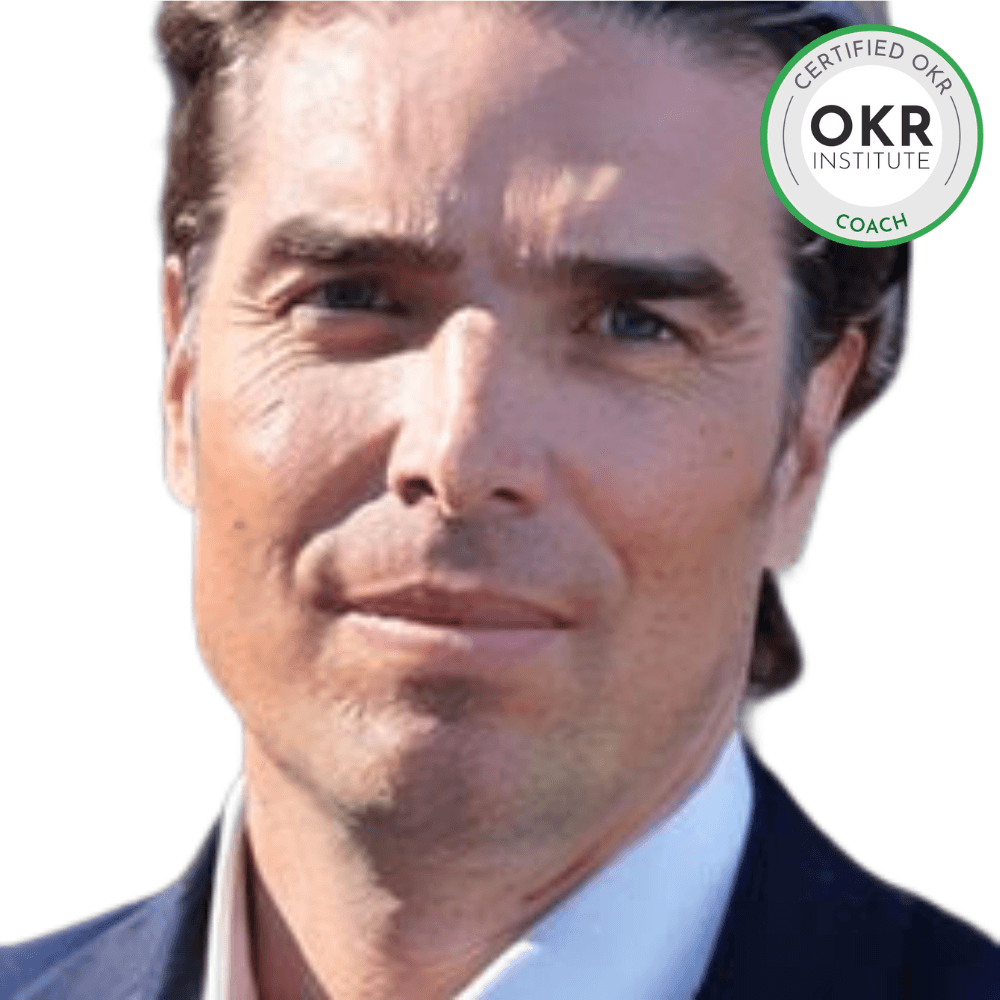 DIRK SCHMELLENKAMP
Dirk is an entrepreneur, business developer, and Certified OKR Coach. He began his OKR strategy consulting career 7 years ago by applying the Objectives and Key Results framework in his own company. The OKR framework system helped him to open 20 gyms in 5 different countries and to create high-performing teams. He has helped 2,000+ participants in 50+ organizations worldwide to implement successful OKRs sustainably. Dirk has a Master's in Economics from the Copenhagen Business School (CBS) in Denmark and the University of Pforzheim, Germany. He worked for companies such as Porsche, Macquarie Bank, and Siemens and founded FlowyTeam (Productivity and Performance Software) and the OKR Institute.
Coach Sessions
Book 10-hours 1-on-1 Sessions
Certification
HRDF Certified Coach,
Master in Solution Focused by Brief Academy

Availability / Location covered
Dirk is an astute professional and OKR coach. The OKR Practitioner course facilitated by Dirk was refreshing and impactful.

Our team was struggling to stay focused and motivated, until we started working with OKRI. Their coaching style is engaging and personalized, and they were able to help us set realistic OKRs that aligned with our overall vision. The regular check-ins and progress tracking ensured that we stayed on track and achieved our goals. Dirk has been a game-changer for our team, and we wouldn't have been able to achieve our success without them

I'm happy to share that I've obtained a new certification: Certified OKR Practitioner from OKR Institute! Great in depth look at OKRs – recommended for product owners, coach's and leaders seeking improved alignment, focus and strategy execution. Dirk Schmellenkamp you did an excellent job as our coach and trainer!

competent trainer with extensive work experience with OKRS

I was new to the concept of OKRs and was having a tough time implementing them in my team. That's when we hired OKRI and I couldn't be happier with the results. Their expert guidance helped me understand the importance of setting realistic goals and the impact it has on team productivity. Our team is now more focused and motivated than ever before. Thank you Dirk for transforming the way we work.