Certified OKR PROFESsional
Become a certified OKR Professional to coach others on Objectives and Key Results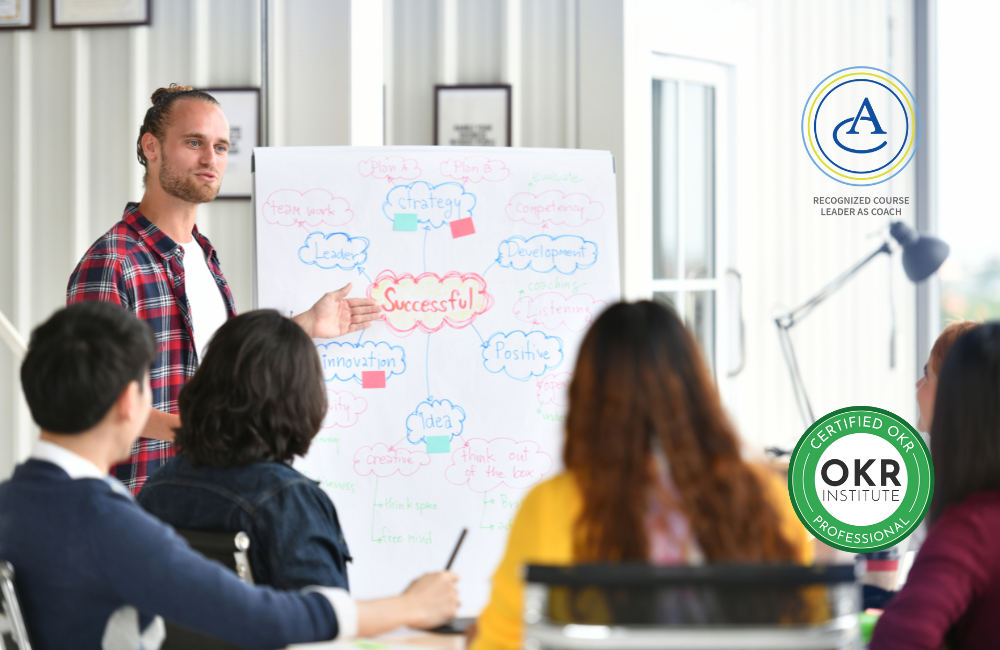 Course Description
The Professional Course starts with the first live session (1.5h each session via zoom with max. 5 participants) on Thursday at 10 am CET, 9 am GMT, & 6 pm PDT. OKRI conducts in total 5 live sessions, one session every week. The Professional Course also includes the OKR Practitioner Course. Participants will get access to the e-learning modules and online certification exams.

For all those who want to master the advanced concepts of OKRs (Objectives and Key Results) and lead their companies (or customers) to manage objectives in this agile framework.

This certification enables OKR Certification holders to facilitate all levels of the OKR life cycle in their companies, from the development of good and strong OKRs to the deployment of tactical, strategic, and operational objectives, and monitoring progress with good governance, and discipline. Using this acquired knowledge, the certificate holder will make the OKR culture successful for all team members and managers in their organization.

Objectives and Key Results are considered the Agile methodology for managing objectives. The original concept came from Andy Grove, former CEO of Intel, and spread to other organizations in Silicon Valley. It enabled the growth of these companies.

It is an approach that is simple to understand and a challenge to apply, to create alignment and engagement around measurable objectives toward company strategies, mission, and vision. The objective is to ensure that everyone moves in the same direction, with clear priorities, at a constant pace. OKRs have been a standard agile tool for startups, as it provides proportional predictability of strategic positioning and prioritization.
---
Learn the basics of OKRs and how you can achieve your strategies, mission, and vision with Objectives and Key Results.
Spielstärke
Intermediate & Advanced Level
Lesson
24 topics and 4 quizzes in 4 lessons
Lieferung
Videos and Examples
Zertifikat
OKR Institute's & ACUK's 'Certified OKR Professional' upon course completion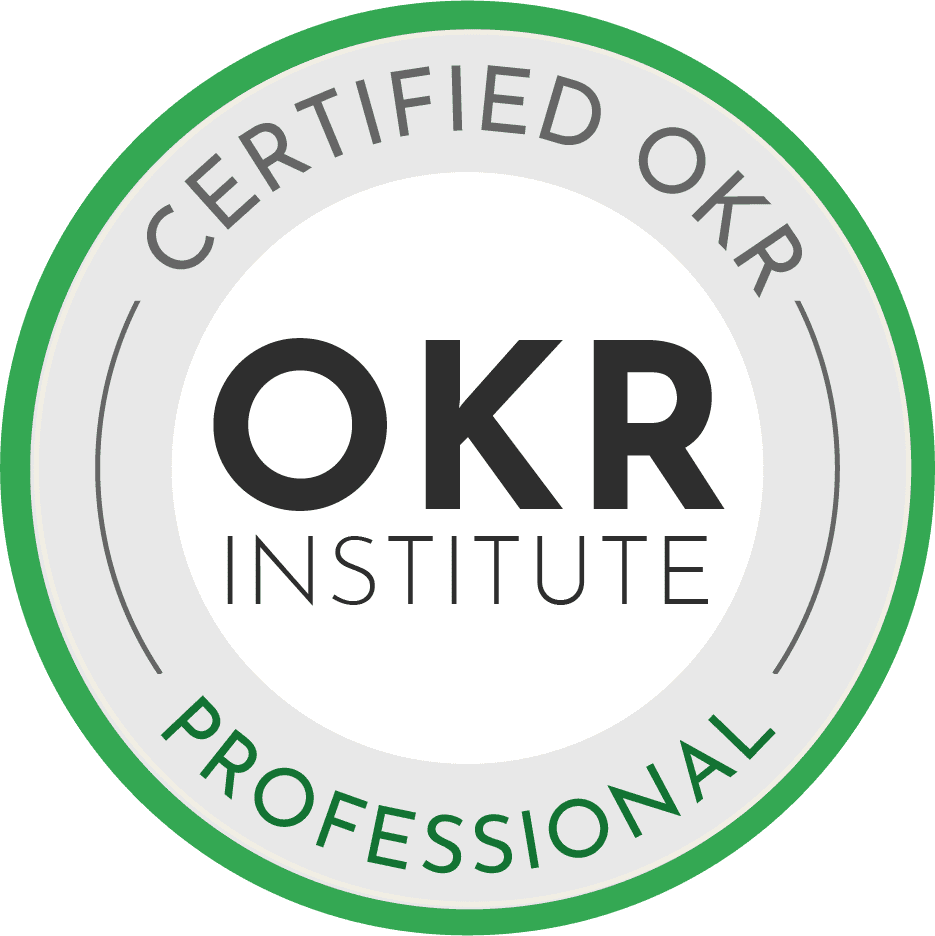 ---
Lernziele:
---
Understand the differences between OKRs, KPIs, and other goal setting frameworks
Learn how to draft good and strong Objectives & Key Results
Understand the integration of corporate OKRs& individual OKRs
Meistern Sie den gesamten OKR-Zyklus in der Praxis
Know the most used OKR tools, cadences
Learn from pitfalls and successes and good practices that you can't learn anywhere else
Analysieren Sie Fallstudien für kleine bis große Unternehmen
Entwickeln Sie eine strategische Planung über OKRs
Entwickeln Sie die Produkt- und Projektplanung über OKRs
Understand the adoption of OKRs for employees and company culture
Industry / Team specific OKRs
Learn how to set OKR Scoring / Measurement
Learn OKR Cycle and Engagement
Lernen Sie, effektive OKR-Coaching-Gespräche zu führen
How to build a High Performing Team
Erfahren Sie, wie Sie OKRs mit Leistungsbeurteilungen verknüpfen
Lernen Sie den lösungsorientierten Ansatz von OKR kennen
Erlernen Sie Performance-Coaching-Fähigkeiten
Entwickeln Sie OKR-Kultur-Führungskompetenzen
---
AUDIENCE PROFILE:
---
CEOs, Business Owners, HODs, and managers interested in an effective goal setting tool to thrive their business.
HR professionals interested in learning new techniques for evaluating performance.
Professionals from different areas, finance, customer success, production, logistics, IT etc.
Product Owners & Project Managers, who want to maximize the value of their deliverables.
Managers who already use a performance management system, but need to improve it. Professionals involved with Business Agility to learn a new way of the agile framework.
Performance Coaches and Trainers
---
Voraussetzungen:
---
To have participated in the OKR Practitioner workshop or to be a candidate who has the previous OKR knowledge that guarantees the fulfillment of the objectives evaluated in the certification exam.
The OKR Practitioner Course is included in the OKR Professional Course.
This OKR Practitioner Course comprises e-learning as well as live coaching sessions. Live coaching sessions will take place every 2nd week after the 1st live session. Live coaching is conducted via zoom. Zoom links and google invites for each live coaching session will be sent to participants.
---
---